SMOOTHIE FACTORY OPENS NEW SYDNEY STORE
SMOOTHIE FACTORY 
OPENS NEW SYDNEY STORE
DALLAS, Texas, USA (April 4, 2018) – Smoothie Factory International, a leader it today's juice bar industry, today announced the opening of its latest store in Sydney's eastern suburb, Bondi Beach. The new store opened Friday and is located at the iconic Westfield Bondi Junction Mall situated in one of the city's most desirable areas. The mall is only 6 kilometers from the Sydney Central Business District and home to Australia's leading retailers.
The new store is 50sm in size and features a unique design in the shape of an apple which complements Smoothie Factory's juice bar concept and allows mall shoppers walking bye to quickly discern what the store is about. The design elements incorporate natural wood throughout and displays for fresh produce that are both functional and aesthetic. Last, the design implements an open kitchen area where guests can readily see fresh fruits and veggies being blended and juiced before their eyes.
It's been approximately 2 years since the American brand arrived in Australia, opening its first store in Westfield Miranda, followed by a shop in Perth, Hurstville, Adelaide, and Queensland. The brand has been very well received and health conscious guests enjoy the product mix of real fruit smoothies, fresh squeezed juices, juice cleanse programs, and authentic frozen yogurt.
Smoothies Factory International Chief Executive Officer, James Villasana, said that the response to the Smoothie Factory brand and its quality core offerings had been strong and that demand was high to keep rolling out stores across the country. "Our master franchise partners are in conversations with major landlords and retail property agents as we seek out new stores across the country," he said. "We are very happy to be in association with Westfield for three of our stores and with Vicinity Centres for the other three stores."
Smoothie Factory International currently operates outside of the Americas in the countries of Australia, China, Egypt, Saudi Arabia, Malaysia, Cayman Islands, India, Pakistan, UAE, Oman, Qatar, Russian Federation, and Vietnam. The brand is set to expand in additional markets soon including Bahrain, Cambodia, Hong Kong, Macau, and Taiwan. Smoothie Factory stores throughout the world blend up global favorites such as Strawberry Patch® and Tropical Squeeze® but also local favorites such as Mango Passion Fruit®, Jamun Magic®, and and Guava Kiss®.
The next store scheduled to open in Australia will be in Melbourne, Victoria. The new store will offer the full range of Smoothie Factory products.
About Smoothie Factory International
Established in 1996, Smoothie Factory is a leader in today's juice bar industry and was founded in Carrollton, Texas, USA. Perhaps the most impressive trait that Smoothie Factory possesses is its desire to continually enhance its franchising system, interior design, and brand image – And in today's brand conscious society, this can only translate into continued success. Since the company's founding, the Smoothie Factory brand has become recognized for excellence in service, product, and value.
____________________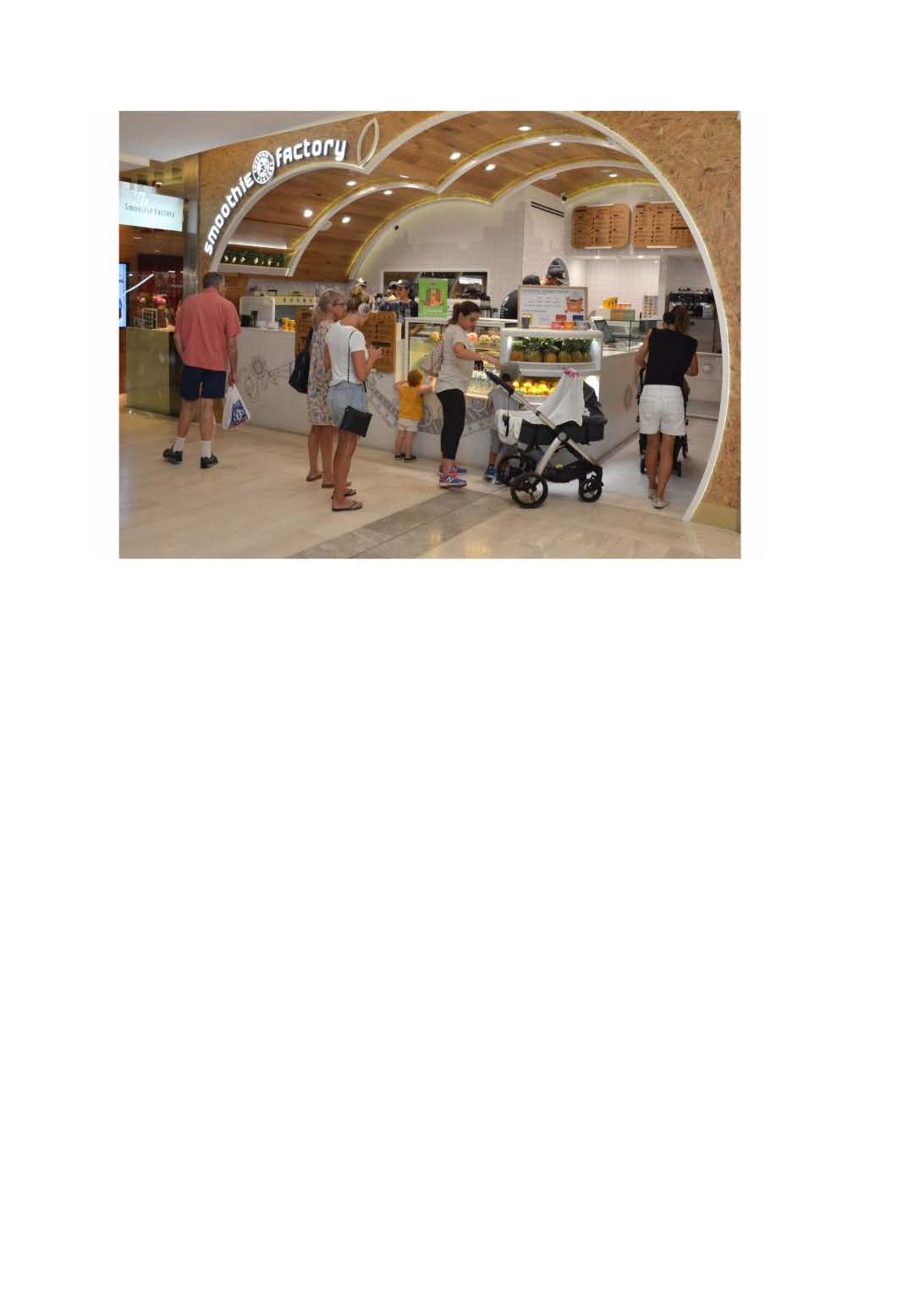 _____________________________________________
FOR FRANCHISE INFORMATION 
download our Free Smoothie Factory Business Profile by clicking the link below:
DOWNLOAD SMOOTHIE FACTORY PROFILE
Should you have any questions or if there is anything you would like to discuss, feel free to contact us:
Olena Villasana – International Franchise Director
Phone: +001 972 746 9047
Email: olena@smoothiefactory.net
visit us